Mystery solved!
I emailed my Porsche SA about this issue & asked several questions & one was answered.
Porsche redesigned the hood itself so, when my MY2016 hood was replaced, I needed the redesigned insulator pad to properly fit & that is why the old pad does not fit properly & there are 2 places where the holes in the pad for the clip do not have a corresponding hole in the hood.
So I will get an updated pad.
Hopefully, someone on MF reading this will open their hood for 30 seconds & post whether or not the new style pads have the 2 large openings as the old pads do.
I will probably get the new pad next week & then I will obviously know.
I have not been able to find out why Porsche changed the design of the hood… which is why they changed the design of the pad.
It must have been expensive to retool manufacturing so ….why?
Did it improve the Macan in some way?
AFAIK the purpose of hood insulators in general are:
Noise reduction
Lower heat to protect paint on hood
If there is an engine bay fire, the hood pad melts & smothers the fire (Hard to believe this one)
He should have used a SPL (dB) meter to measure the sound inside the cabin with & w/o the insulator in place.
and
Read this article to learn about the advantages of hood insulation pads and find out about top-notch hood insulation liners and kits we offer on our website.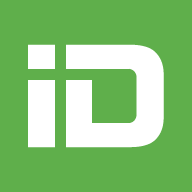 www.carid.com