Some of you may recognize my username...from when Paul Miller Porsche failed to address my low engine oil pressure and my engine grenaded itself.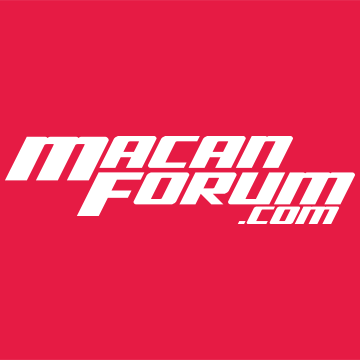 Since new (but seems to be occuring more frequently now), my 2018 gts has been giving me either a "Oil pressure measurement fault driving permitted consult a workshop" or "Oil pressure too low park vehicle safely" faults which go away after 2-3 seconds. Usually happens when I'm pushing the car...
www.macanforum.com
After that incident I took my warranty work business elsewhere and started using Jack Daniels Porsche in Upper Saddle River, NJ (both about equidistant from my house). But it seems like they're just as (if not more) incompetent than the former..so here's another chapter in the saga of possibly the worst car ownership experience I've had to date.
October 9
I had my car towed to Jack Daniels when it failed to start, no big deal I figured they'd order a new starter, swap it, and should be good to be picked up within a about a week. I did not request a loaner as the wait times were 3+ weeks out. One week goes by...still no part. I try reaching out to my SA, no call or text back. Finally get a text back saying parts are back ordered and new ETA for part arrival is November 9, oof 30 days after I dropped my car off.
November 9
rolls around...no update. Try reaching out to my SA through text as I cannot call during work, no text back.
November 11
I receive a text saying he will call me tomorrow with an update. Tomorrow rolls around and no update.. no call or text back when I try reaching out.
November 19,
after another 10+ days of silence I receive a text saying car should be completed today, and he will reach out later in the afternoon with an update. Afternoon rolls around and no update. I call this morning (Nov 20), to ask about my car, receptionist says car is done.
Great, finally after
42 days
in the shop my car is finally repaired. I go to pick up the car, sign some paperwork, open the trunk to put my bags in and this is what I find. My SA who I spoke to today (a different one, who wasn't the one I had to deal with throughout this ordeal, who is great honestly) happened to be walking by and I call him over, he profusely apologizes and says he will have to talk to the tech who repaired my car. No big deal, **** happens.
I drive home with the intent to swap my summer tires to my winter tires, that's when I notice
my wheel lock key is missing
,
as is my trunk cover
, and the worst discovery,
my front and rear driver's side footwells are completely SOAKED in water,
and definitely not the condition I brought my car in.
I drive back, let the SA know what's going on...He brings the car to the shop and they tell me the rocker panel drains are filled with water and that since the shop closes at 4 (it was around 2 PM at the time), they were only able to clear some of the drains out and
I'd have to bring my car back, AGAIN
, to have them completely drain the water since the air suspension pump needs to be removed, etc etc...
So now after 6 weeks in the shop with no loaner, they're requesting I take my car BACK, so they can fix what they caused when they disassembled my car to repair the faulty starter...frustrating is putting it lightly.
On an unrelated note, the $54k offer I received from a wholesaler is looking awfully tempting right now...